Ladies und Gentlemen, lookie-lookie. I may not be a punctual blogger, but I did finish knitting the Asymmetrical Vest. I haven't attached the buttons, yet, but one does what one can.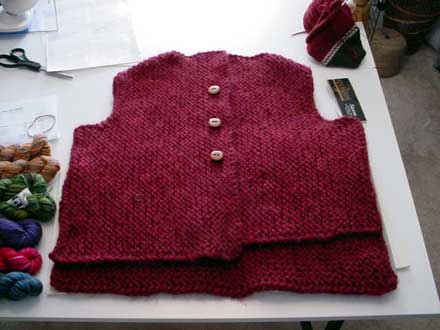 I've also started a Christmas stocking that I just had to play with. I saw the yarn sitting on the shelf, and it whispered to me, "you know you have loads of extra time to do anything you want, don't you?" Well, I figured since I was obviously losing my mind, yeah, I probably would have loads of extra time, so I thought I'd design a stocking based on Wendy Johnson's toe-up sock technique.
Some of you may also recall that I am trying to tempt Theresa of One More Row… with a Fair-Isle cotton vest pattern that I'm working on in the colors to the right. Yes, it's still in the works, but it's more in the drawing board stage than the on-the-needles stage. We'll revisit that on in a future entry.
For those of you who are tired of snow, just stop reading here. My mom is in Georgia, and she wants to see my snow pics, even if you don't! 😉
This is what we got Friday night.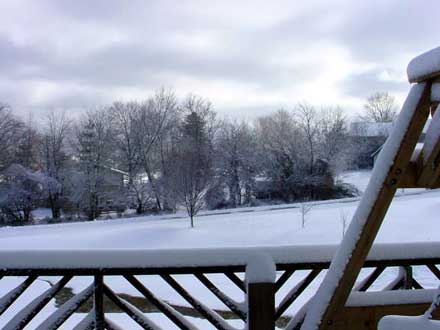 And if you noticed this: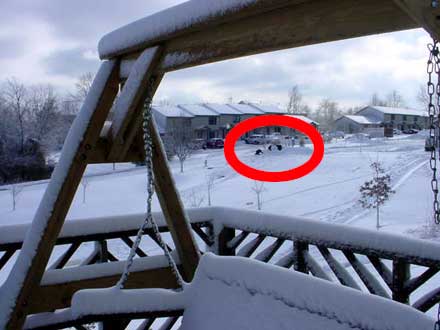 Look a little closer. They're building a snow fort!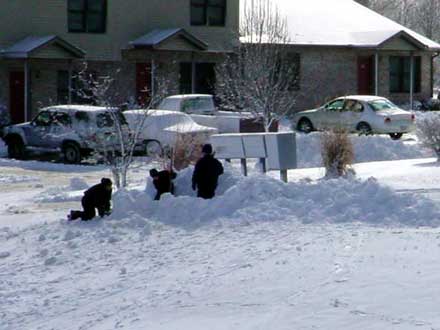 And this is what we woke up to this morning. Please excuse the screen in the way, but I'm lazy and didn't want to walk back downstairs.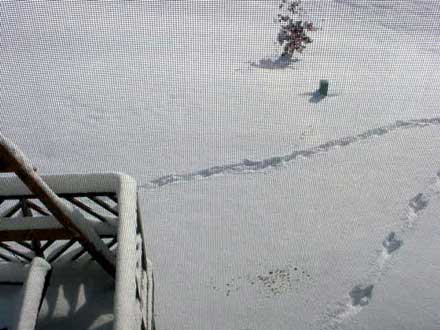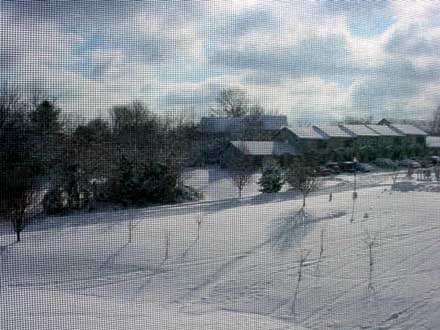 We got an extra three to five inches last night, and Connor is now officially up to her chest in snow. She's such an unhappy puppy dog. Of course, she's now sacked out downstairs on a sofa, so I doubt she'll suffer too much, but that's how it goes.
Well, I'm off now to install Windows XP. Wish me luck, everyone. Otherwise, it may be a very long week!