While I've got Harry Potter on the brain, I'd like to present you with a little bit of a teaser. One of my dearest knitting friends fell in love with a swatch that I was playing with and inspired me to design a women's cardigan with a touch of her essence about it. Her name is Sheila, and I credit her and our mutual friend Judith with bringing me back into knitting full-force as an adult… and helping cement the decision to return to Lansing. Her design is Bewitching.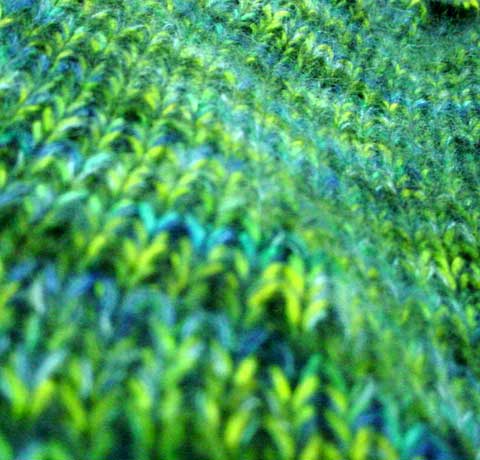 Swatch for Bewitching
No, that doesn't mean that the men's book is on hold. It means that I'm impatient, and I'm positively giddy to get a design into the hands of knitters. The men's book is coming, and you'll get teases of that along the way, too.
For now, though… keep an eye out specifically for this one.